Abeedesk default encryption just got a new ally – the room lock.
For your convience and privacy, we have added a room locking feature.
When you lock the room, no one will be able to enter it and disturb your video conversation.
Anybody trying to join the locked room will see a message like this: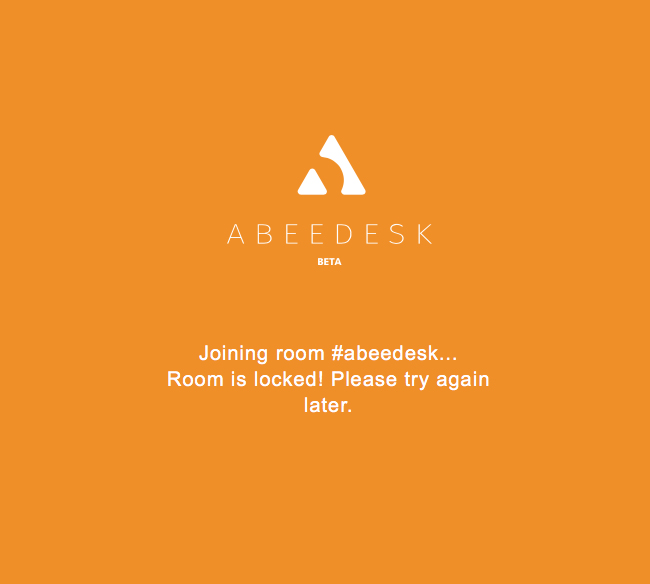 Enjoy your free and secure video call.